A strong collaboration within the project team is a vital key to the success of our projects.
Taslimi takes pride in fostering the exchange of ideas and collaboration.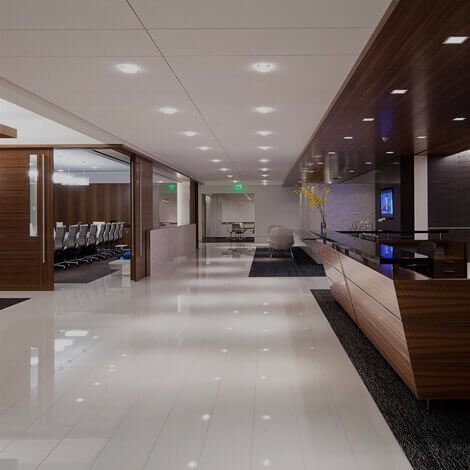 Preconstruction
Early and effective planning is the foundation of all successful projects. The Taslimi preconstruction team meets with all stakeholders to capture the project's ultimate goals and identify specific requirements. Through this close collaboration, approaches to design, engineering, and construction are developed that underpin the execution of the designers' vision and the fulfillment of the client's requirements while at the same time managing the cost and scheduling constraints of the project. The overarching goal is to preserve the intent of the design and ensure the quality of the final product.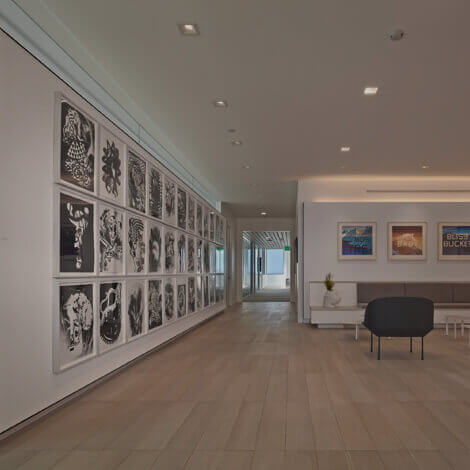 Bid & Procurement
Taslimi's cost control process provides clients with the best value for the desired product while minimizing ambiguities that later impact cost and schedules. Detailed cost estimates are prepared for each design milestone, utilizing the extensive market experience of a pool of highly qualified, competitive, and experienced subcontractors, as well as historical costs from our diverse roster of completed projects. This detailed analysis allows for a continuous iteration of design proposals and cost feedback throughout the planning phases, providing real-time cost-benefit analysis.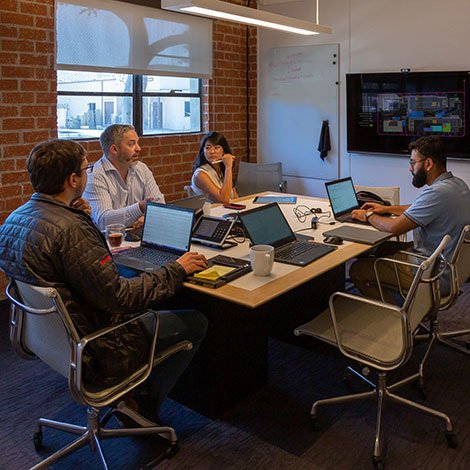 Project Management & Construction
At Taslimi, teamwork and effective communication are core components of the construction phase of any project. Taslimi executes the project in accordance with the project vision, while paying particular attention to cost and schedule control, risk management, quality control, and safety. During the course of construction, team meetings coordinate various aspects of work implementation. These include weekly construction meetings, submittal and shop drawing review sessions, and site visits to assist in proper coordination of work.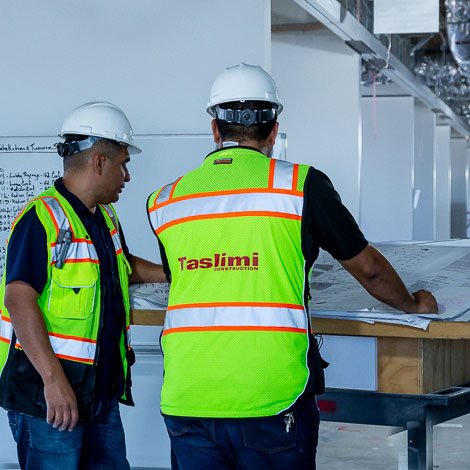 Commissioning, Punchlist & Closeout
From initial equipment provision and systems start-up through final commissioning, we and our subcontractors, suppliers, and manufacturers work with the consultants and facilities personnel to ensure all systems are functioning properly, all documentation is complete, and all necessary training and instruction is provided. A punchlist fine tunes all aspects of construction prior to delivery. Using clearly defined procedures, we provide documentation of successful project completion. The Taslimi project team remains available throughout the occupancy phase to ensure a smooth transition for our clients.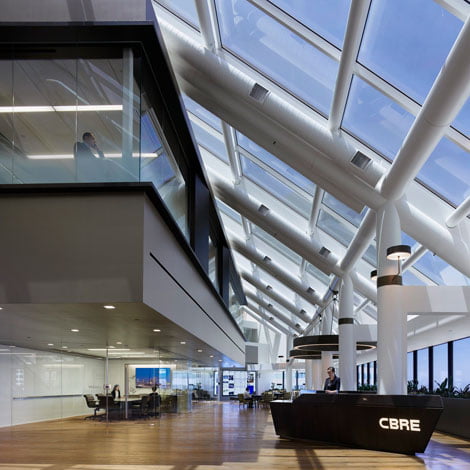 LEED® & WELL™
Taslimi is a member of the United States Green Building Council. All Taslimi projects endeavor to implement environmentally responsible products and methods. Additionally, Taslimi applies environmentally friendly practices to its own headquarters and jobsite offices, including procurement of recycled office supplies and paper, as well as an organized recycling program.